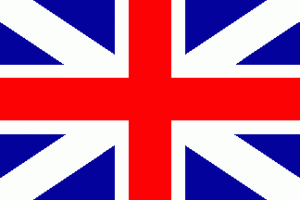 [Français en fin d'article]
Must-see of the HIP OPsession festival, the great Battle OPsession is also one of the most important hip hop dance event of the world. Nearly 200 dancers from around the world gather in the exceptional setting offered by le lieu unique, national stage of Nantes. Each in its category will have to convince the jury and the public to win the title. But the show is also outside the competition: everywhere, the circles are formed and the dancers defy each other…
The category CREW 3vs3 brings together some of the best teams bboys and bgirls the world. 6 teams invited, 2 places remain to be filled in qualifying taking place Saturday, February 18, 2017 from 2pm to 4pm, at le lieu unique. The teams registered and selected by the organization will meet in battle – one move per bboy including a combo max. At the end of the qualifications, judges will select 2 teams who can participate to the 1/4 finals, the same day, in the evening.
For the bboys :
The crew 3vs3 qualifications will take place saturday 18th february afternoon : 2 teams will reach the finals. This 2 teams will joins the 6 teams invited by the organization during the finals, by evening. 
Register before the 13th january 2016 to participate and attempt to access to the finals, by evening. The selectioned teams for qualifications will be announced 11th january 2016 on our website and social networks. Find more information on the document below.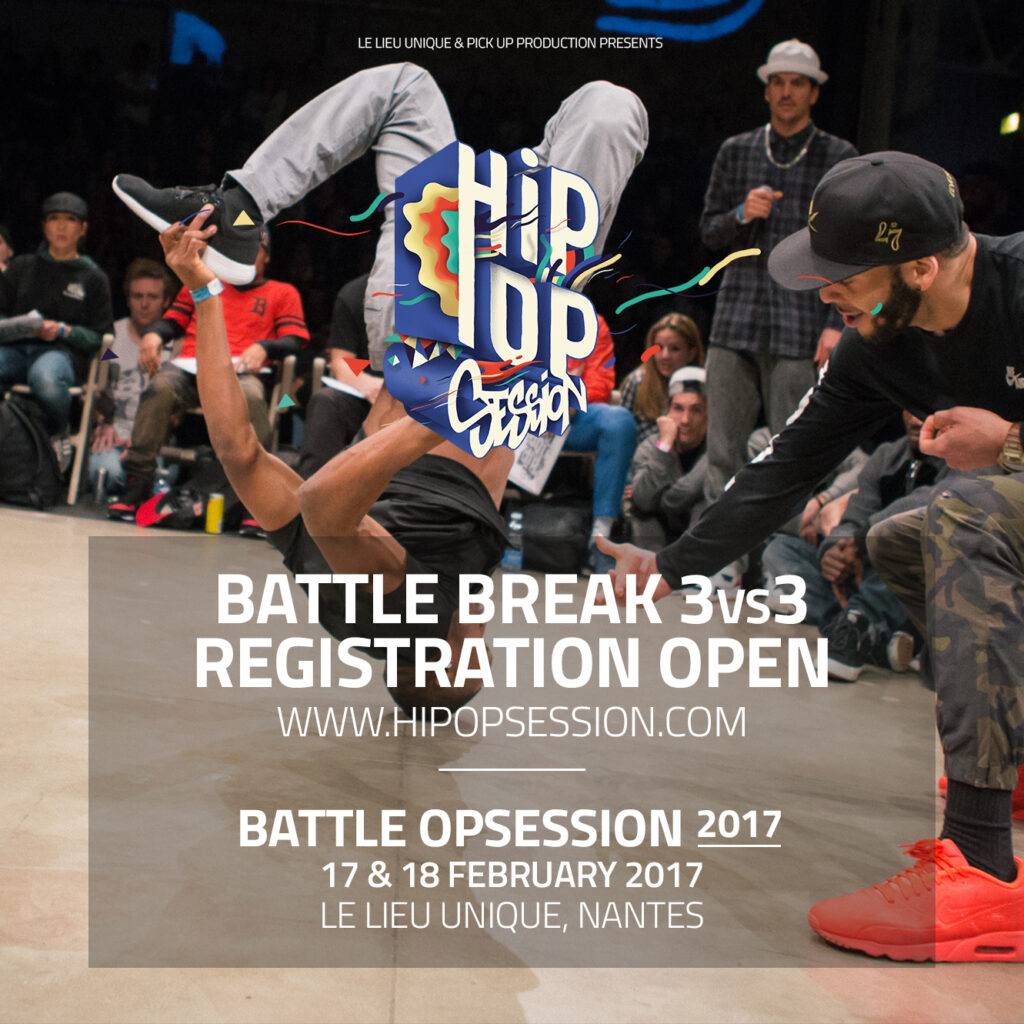 ---
Le Battle OPsession est l'événement phare du festival et tout simplement l'un des rendez-vous majeurs de la danse hip hop. Près de 200 danseurs venus du monde entier se réunissent dans le cadre exceptionnel qu'offre le lieu unique, scène nationale de Nantes. Chacun(e) dans sa catégorie devra convaincre le jury et le public pour remporter le titre. Mais le spectacle est aussi en dehors de la compétition : partout, les cercles se forment et les danseurs se défient…
La catégorie CREW 3vs3 réunit quelques-unes des meilleures équipes de bboys et bgirls du monde. 6 équipes sont invitées, 2 places restent à pourvoir lors des qualifications qui ont lieu samedi 18 février 2017 de 14h à 16h, au lieu unique. Les équipes inscrites et sélectionnées par l'organisation se rencontreront en battle – un passage par danseur dont un combo max autorisé par équipe. A l'issue des phases de qualifications, le jury désignera les 2 équipes qui accèderont aux 1/4 de finale, le soir même, au lieu unique.
Pour les bboys : 
Samedi 18 février après-midi auront lieu les qualifications en crew 3vs3 : 2 places sont à pourvoir pour les finales. Les 2 équipes rejoindront les 6 autres équipes invitées par l'organisation lors des finales, le soir même.
Inscrivez-vous avant le 6 janvier 2016 pour participer et tenter d'accéder aux phases finales le soir même. L'annonce des équipes sélectionnées pour les qualifications se fera le 13 janvier 2016 sur le site et les réseaux sociaux du festival. Plus d'informations et modalités dans le document ci-dessous.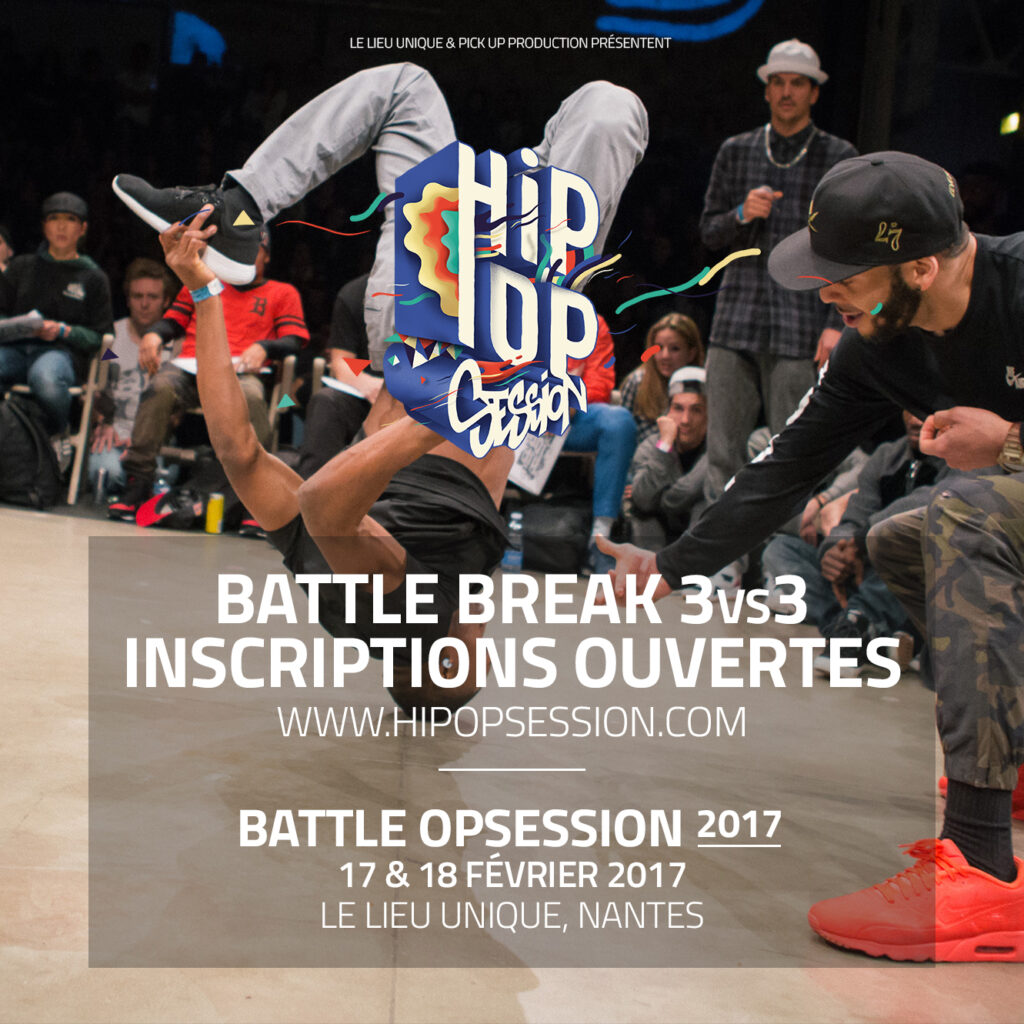 Photo : Fersen Sherkan / Clack