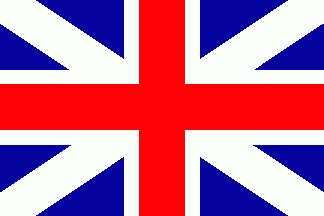 English below
Venus du monde entier, les meilleurs danseurs et danseuses se retrouvent dans un lieu unique transformé en arène. Au centre : le cercle, où ils s'affrontent à même le sol, sous l'oeil du jury et au rythme des sons des DJ's. Autour : le public, acteur du spectacle et qui a fait la réputation de l'événement. Chacun dans leur catégorie, les danseurs tenteront de convaincre le jury et de remporter le titre si convoité. Mais le spectacle est aussi en dehors de la compétition : partout, les danseurs s'entraînent, échangent et s'affrontent lors de cyphers improvisés. A partir de minuit, le Battle laisse place à une after party gratuite, dans un lieu unique configuré en club !
Pour cette soirée inaugurale, focus sur les danses debout : popping, locking, house, hip hop
Popping : le pop, popping, poppin' ou "smurf" pour la France de la fin des années 80, est une danse basée sur la contraction des muscles. L'idée de contraste y est très présente : les blocages alternent avec des mouvements plus libres et relâchés. Cette danse de la famille des funkstyles s'inspire de la gestuelle des robots, mais aussi du mime ou des danses orientales… Née sur la côte ouest américaine, elle se pratique principalement sur les sons funk et g-funk.
Locking : le lock (ou locking, lockin'), est la danse funky par excellence. Née à la fin des années 1970 en Californie, avec Don "Campbellock" Campbell et son groupe The Lockers, elle a été popularisée par James Brown, Michael Jackson et l'émission Soul Train. Cette danse expressive et acrobatique est régie par un principe de décomposition de mouvements et "d'arrêts sur image" et se pratique à l'origine sur une musique funk plus traditionnelle.
House : Indissociable de la house music, la house (ou house dance) est un style de danse hip hop né dans les entrepôts désaffectés transformés en clubs (warehouse) de Détroit et Chicago au début des années 1980, et les clubs new-yorkais. Fusion de plusieurs styles développés dans différents clubs underground à l'Est des USA et très prisée des bboys, elle comprend une grande part d'improvisation. Contrairement au pop et au lock (funkstyles), la house s'inscrit dans un courant "newschool" comme le hip hop.
Hip hop : popularisée par les clips de rap et de RnB à partir de la fin des années 90, la catégorie hip hop (aussi appelée new style) correspond à un style libre qui associe de nombreuses inspirations et courants de danses, allant du pop au lock, en passant par les danses africaines et le break. C'est un genre hybride en mouvement qui a pour particularité de se danser à la fois debout et au sol, prônant le mélange des styles et l'émancipation des codes. Il se danse sur des musiques hip hop post 2000's.
Speakers : Vicelow & Nasty
Pass samedi après-midi + soir – gradin : 23€ / hors gradin : 21€ > Acheter mon pass
Pass vendredi soir + samedi soir – gradin : 27€ / hors gradin : 25€ > Acheter mon pass
L'accès au gradin principal sera accessible uniquement aux détenteurs d'un billet « gradin ».
---
Organisé par le lieu unique et Pick Up Production
Photo : Clack / David Gallard
---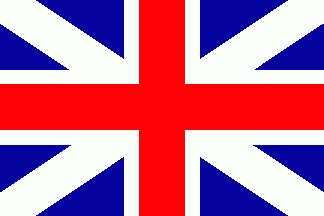 Coming from all over the world, the best dancers meet in a unique place turned into an arena. At the center : the dance circle, where they battle under the jury's eye and to the rythm of the DJs. The audience around plays an active part in the show and its reputation. For each category, dancers will try to convince the jury and win the coveted title. The show also takes place outside the main stage: everywhere, dancers train, interact and challenge each other in improvised cyphers. Starting at midnight, the battle is followed by a free after party and the place is turned into a club.
This opening night will focus on the standing dances : popping, locking, hip hop, house
Full programmation reveal in january 2019.

---

Popping : Pop, also called popping, poppin' or « smurf » according to France during the end of the 80's / is a dance which implies muscles contractions. It is based on the use of contrasts : freezes alternate with more flowing and loose moves. This dance belongs to the funkstyles family and is inspired by robots moves as well as miming and oriental dances. Born on the West Coast of the US it is mainly practiced over funk or g-funk sounds.
Locking : Lock (or locking, lockin') is the typical funky dance. It started in California in the late 70s with Don « Campbellock » Campbell and his crew The Lockers, and has later been popularized by James Brown, Michael Jackson, and the Soul Train TV show. This expressive and acrobatic dance is ruled by the principle of movement decomposition and « freeze-frames » and is generally practiced on traditionnal funk music.
Hip hop : Hip hop (also called « new style ») became popular thanks to rap and R&B video clips in the late 90s. It refers to a free style, melting different inspirations and different types of dances such as pop or lock but also african dances and breakdance. It is a unique hybrid moving genre because it is danced both standing and on the ground, defending then the association of styles and the emancipation of codes. It is danced on post 2000's hip hop music.
House : Strongly linked to house music, house (or house dance) is a hip hop dance born in the former warehouses used as night clubs of Detroit and Chicago at the beggining of the 80s, but also in the New York clubs.This dance, which includes a big part of improvisation, is a fusion of many styles developed in different underground clubs of East America and is very appreciated by the bboys. Contrary to pop and lock (funkstyles), the house belongs to the « newschool » wave as well as hip hop.
Tickets on sale soon
Access to seats will be reserved to "seated" ticket holders only.
Visual show, naturally accessible to the deaf and hard of hearing.
Interpreted in French Sign Language on giant screens. French Sign Language interpreters on site.
Vibrating furniture and SUBPAC available.