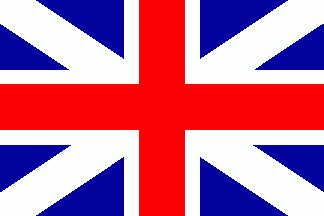 Le Battle Opsession 2019 se déroulera les vendredi 15 et samedi 16 février au lieu unique à Nantes. Les bgirls et bboys souhaitant participer aux qualifications break 3vs3 peuvent s'inscrire dès maintenant et jusqu'au 27 janvier.
Le Battle Opsession catégorie break 3vs3 réunit quelques-unes des meilleures équipes de bboys et bgirls du monde. Six équipes sont invitées, deux places restent à pourvoir lors des qualifications qui ont lieu samedi 16 février 2019 de 14h à 17h, au lieu unique. Les équipes inscrites et sélectionnées par l'organisation se rencontreront en battle : un seul battle par crew, un passage par danseur, pas de combo ni de routine acceptés. A l'issue des phases de qualifications, le jury désignera les deux équipes qui accèderont aux finales, le soir même, au lieu unique.
Les équipes souhaitant participer aux qualifications doivent s'inscrire avant le 27 janvier 2019 via la formulaire dédié.
Selon le nombre d'inscriptions, les organisateurs se réservent le droit de faire une sélection parmi les équipes candidates. L'annonce des équipes retenues se fera le mercredi 30 janvier 2019.
Si votre équipe est sélectionnée, les trois danseuses / danseurs de chaque équipe se verront attribuer une invitation pour les qualifications. Cette invitation n'est valable que pour les trois participants. Les accompagnateurs devront absolument acheter leurs places à l'avance. Le billet d'entrée pour l'événement du soir vous sera donné une fois que vous aurez dansé. Les frais de transports, hébergement et de repas sont à la charge des équipes. Les deux crews gagnants bénéficient d'une chambre d'hôtel triple le soir ainsi que de trois repas.
Prêt•e pour inscrire ton crew ?
---
The 2019 Battle Opsession will take place on Friday, February 15 and Saturday, February 16, 2019, at le lieu unique, Nantes. Bgirls and bboys who wish to participate in the 3vs3 break qualifiers can register from now on until January 27 at the latest.
The Battle Opsession 3vs3 break category gathers some of the best bboys and bgirls in the world. Six teams are invited, two teams can reach the 1/4 finals during the qualifiers which will take place on Saturday, February 16, 2019 from 2pm to 5pm at le lieu unique.
The teams registered and selected by the organisation will face in a battle : one battle per crew, one move per dancer, no combo allowed. At the end of the qualifiers, the jury will select the two teams who will enter the finals in the evening.
The teams who wish to participate in the qualifiers have to register before January 27, 2019.
According to the number of registrations, the organisers may have to make a selection among the registered teams. The selected teams will be announced on January 30, 2019.
If your team is selected, the three bboys / bgirls of each team will get a free ticket for the afternoon to enter the venue (this invitation is only valid for the dancers). Companion(s) should buy their own ticket(s). Once the team has danced for qualification, every dancer gets an invitation for the night. Transport, accommodation and food fees are not taken in charge by the organization. The two winning teams will get a triple hotel room and three meals.
Ready for registration ?